A little about myself and what I've been doing.
I have had a number of my songs featured in motion pictures and on network TV shows such as: Providence, Roswell, Felicity, Beverly Hills 90210, MTV specials, Movies of the Week, among others. My band, Gypsy Soul has sold more than 1.5 million downloads, charted in the top 40 in the AC charts as well as top 5 on the International New Age Charts and #1 on the Folk DJ charts. All this has been done entirely independently, without a major label. In 2012, we released our 12th album entitled,
The World Is My Country
which won numerous awards including Best Cover Song for our version of John Prine's, "Angel From Montgomery", in
The Independent Music Awards
. Another song from the album, "Soul Of A Girl", won the runner up position to Jude Johnstone and EmmyLou Harris in the Folk/Americana/Roots category of the
International Acoustic Music Awards
.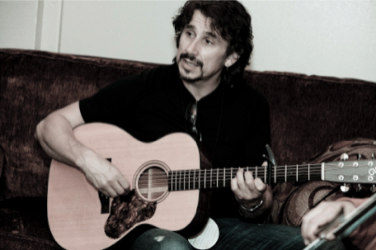 I was born in England and started playing classical piano at 5 years old and added the classical guitar 4 years later. After a while, I got an electric guitar and started to play in bands. When I was 16, I was playing guitar in a band and we suddenly needed a bass player, so I was it. At the time I was really into a band called Japan and their bass player,
Mick Karn
, had something called a fretless bass. I had to have one. I have been playing fretless ever since and it remains my first love.
I was always into the sound and production of records and started playing around with reel to reel tape recorders when I was in my early teens. I'd bounce tracks from one machine to another creating crude multitrack recordings of my ideas. I knew I had to get into a studio. I got hooked hanging around with my older brother and his friends in studios and when I was 16 started playing bass in a band with him. We moved to London when I was 18 and spent the next 7 years gigging there. I also honed my studio skills and became a session musician, playing music from rock to reggae, folk to funk and then as a recording artist with A&M Records. During that time I was working with industry greats such as Robin Millar (Sting, Eric Clapton, Peter Gabriel), Harvey Goldberg (currently mixer at David Letterman Show) and Jimmy B. (Hue And Cry, Texas). This varied and eclectic set of experiences gave me the ability to understand most types of music from acoustic roots to hard rock, chill to funk.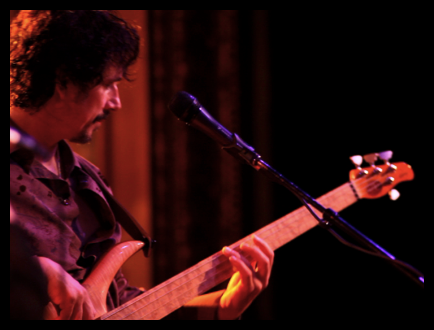 I moved to the U.S. 25 years ago and most of my time has been spent as the producer, musician and co-writer for my wife and I's band,
Gypsy Soul
as well as producing/mixing other artist's records. During the past two decades, I have been pretty busy co-writing and producing a total of 24 CDs for numerous artists.

In the past I have had a number of endorsements with companies such as SWR, Goodfellow Basses and I'm currently endorsed by
US Masters Guitars
as well as
K & K Sound
pick-up systems. I also quite like my
Santa Cruz
OM acoustic guitar!


For some samples of my work
click here.